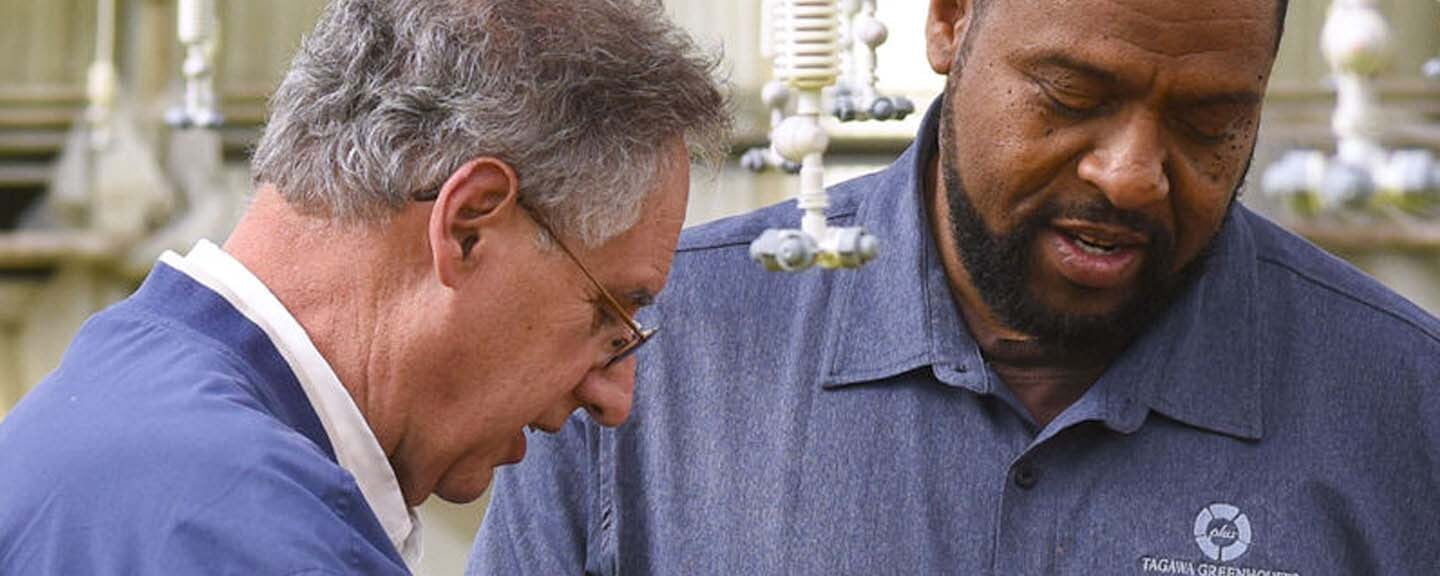 Relationships That Last!
Many of our PowerStarts by Tagawa customers have been relying on Tagawa for over 35 years and claim its because of our consistent quality and reliability. Our retail customers for the most part have been with us over ten years and our vendors also passed the test of time allowing us to consistently maintain the highest levels of quality and service.
Frank's Garden is an 8-acre garden dedicated to growing vegetables to be donated to our community and our amazing employees. In 1967, Frank Tagawa started our company by growing vegetables. As the company transitioned to flowers and other plants, we stopped farming in the late 1970s. But Frank kept growing vegetables to donate to family, friends and his employees. In Frank's giving spirit, we renew our commitment to supporting our community.

Keep up with the activity at Frank's Garden!

This is where it all started. Our corporate headquarters in Brighton, Colorado currently produces our vegetative and plug products grown from seed.
Tagawa Gardens is Colorado's leading nursery and garden center. To learn more, please visit www.tagawagardens.com.

Joint venture with Ball Horticulture
Tagawa Greenhouse establishes a partnership with Ball Horticulture and

Ball Tagawa

starts growing young plants in its California facility.

A new greenhouse in Golden, Colorado opens
Tagawa Greenhouse (Foothills) opens in Golden, Colorado and is utilized

as a sticking and production facility.
A new greenhouse in Estancia, New Mexico Opens
Tagawa Southwest opens in Estancia, New Mexico and specializes in bedding plants, flowering plants, and succulents.